a friend of mine is visiting me. he asked me where to go and i recommended accidently the wiener platz biergarten. it was pretty crowded but we found a table somewhere in between. all the benches where standing quite close, so people were sitting back to back. the table next to us were a crowd of around 10 people talking in english.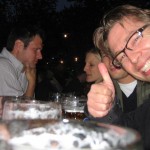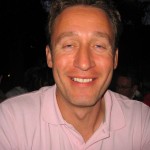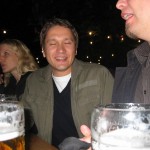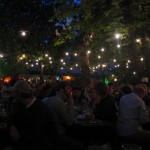 unfortunalety i didn't recognise any of them. and gunilla, who is leading the munich office was gone, when i recognised that these guys are from the world best online hotelreservation service
damn… it was funny. to meet the guys.